Custom-made furniture crafted locally
The first steps towards luxury and convenience start at home. The most trusted place.
Our collection
Furniture with a statement.
An exclusive handmade experience.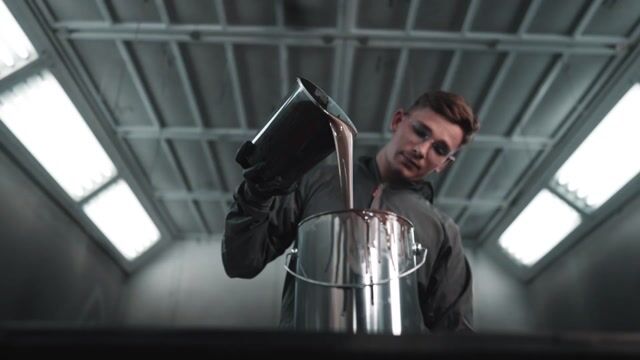 data-link="/en/tafels/eettafels" data-text="Dining tables" data-sm-text="With our large collection of custom dining tables, the possibilities are endless."
data-link="/en/wandmeubelen/tv-meubelen" data-text="TV furniture" data-sm-text="Give your television the best place with a custom TV cabinet."
data-link="/en/tafels/salontafels" data-text="Coffee tables" data-sm-text="PUUUR coffee tables are available in different colors and sizes, always matching your interior."
data-link="/en/wandmeubelen/vakkenkasten" data-text="Compartment cabinets" data-sm-text="The perfect place to give your accessories the place they deserve."
data-link="/en/wandmeubelen/cinewalls" data-text="Cinemawalls" data-sm-text="Experience the ultimate home cinema experience."
Custom work
PUUUR offers complete relief from the first sketch to completion, resulting in a total living experience.
Paint Shop
An exclusive handmade experience, where Dutch craftsmanship and design come together.
Interior design
PUUUR offers complete unburdening from initial sketch to delivery, resulting in a total living experience.
Fast delivery
Because we have the entire production in-house, we can guarantee a fast delivery time.
Brandfriend André Hazes
Coming home means more than just being physically somewhere. It's about the feeling of connection, of security and peace. It's the place where we can relax, where our worries fade away and where we can recharge ourselves. We have been able to create this place for Andr? Hazes with love.
Brandfriend Rose Bertram
For top model Rose Bertram it was extra important to create a feeling of home. Rose often travels and it is all the more important to her to really come home. Our interior professionals have once again proven themselves by creating this fine home base for Rose and her family.
Brandfriend Monica Geuze
Monica has also opted for PUUUR in the house. The house is a completely renovated townhouse in Amsterdam Oud-Zuid. For example, we have realized a beautiful dining table, TV cabinet, china cabinet and a gigantic walk-in closet.
Brandfriend Hanni Hanna
Hanni ensures that all celebrities can go out with a good haircut. In addition, he also knows how to decorate his home & hair salon beautifully in collaboration with PUUUR.
PUUUR Experience
Living and working should be an experience, that is what we stand for and we would like you to experience it in our Experience Center
Please enter a valid email address.
Register and stay informed about our new collections, the latest home trends and surprising promotions